Frac-Liner™ Fracking Fittings For Longer Life
Click here to view our Fracking Flyer.
Proven to extend the life of an aluminum fracking fitting by a factor of 5 on the sand transport fittings between the truck and the mixing station equipment.
Save money and down time!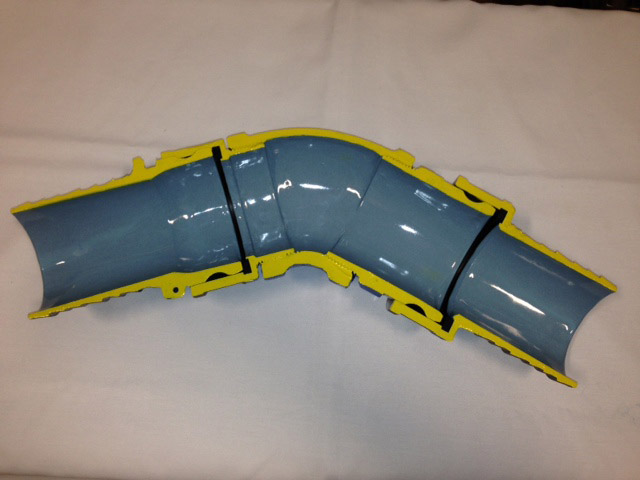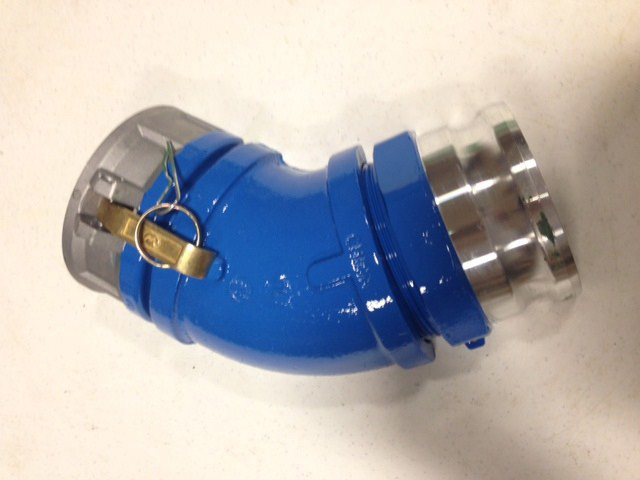 Save money by using one fitting not 5.
Save down time by not having to stop 4 or 5 times per frack to replace worn fittings.
Improve safety by reducing the number of times you change fittings.
So, what are you waiting for? Change to the new high tech solution to your fitting wear problems, buy Duraline Frac-Liner™ factory lined fittings.